After long time I was post recipe here. I miss my all blog friends and I would like to come back regular in my blog. This pink rose is for my entire blog friends and all those people who search my recipe on line and also give me GOOD feedback here. Thank you very much for your pleasant words. I am really grateful to all.


Sev Usal- Hot and Spicy healthy dish with less oil.


Ingredients for Sev-Usal:
1 cup green peas
2 medium size potatoes
3 medium size onions
2 medium size tomatos

2 tbsp grama masala
2 tbsp red chilli powder
1 tbsp turmeric powder
1 tbsp grated ginger
2 tbsp grated beet rout
4 tbsp lemon juice

1\2 tbsp sugar optional
2 tbsp oil
Salt to taste

To serve:
Yogurt
Coriander leaves
OnionTomatoTamarind chutney (Optional)
Sev (made up of besan(Gram flour)). Click here for recipe.
Method for making Sev-Usal:
Step 1: Chopped the onion into very small pieces.
Step 2: Cut the tomatoes into small size.
Step 3: Peel the potatoes and cut into medium size cube. Pressure cooks the green peas with potatoes cube with half cup water.
Step 4: Cook them for two whistle or until it is soft enough.
Step 5: Mash it just like we do for Pau Bhaji.
Step 6: Mash very nicely.
Step 7: Heat the oil in a frying pan in medium flame and add cumin seeds and cook for 1\2 second.
Step 8: Add grated ginger in it.
Step 9: Next add finely chopped onion.
Step 10: Let onion cook until they are golden brown. Then add grated beetroot for reddish color.
Step 11: Then add tomato and let it cook until it turns into thick tomato gravy. Then add red chilli powder, and turmeric powder.
Step 12: Now in add into this mashed peas and potatoes.
Step 13: Add a cup of water for making like gravy.
Step 14: All these cook together until it forms a good mixture with thick gravy.
Step 15: Finally add garam masala powder, salt and lemon juice to it. (If you like then add sugar also.)
Step 16: Cook for a minute and turn off the flame.
Step 17: Here our Usal is ready and garnish with fresh coriander leaves.
Step 18: Place in serving bowl.
Step 18. Add begal gram sev and decorate with lemon and onion slices. So it is called as Sev-Usal. Serve hot.
Step 19: This Usal also goes well with bread with taste of yogurt; we try it that way to for a change sometimes or otherwise sev is not at home and bread is ready to it………….:)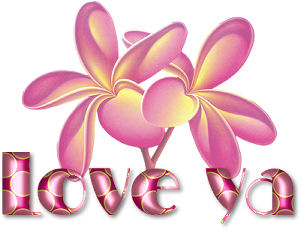 "Everyone is not fortunate to do great things, but everyone can write love on some human hearts & that would make him or her feel great."
Have a cheerful day to my entire buddies. :)