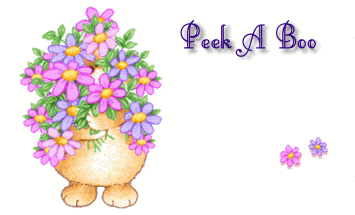 Spinach, beet, carrot and Gooseberry juice or Helthy Drink
Ingredients:
50gm fresh spinach

2 medium size carrot
5 gooseberry
2 tbsp natural honey
5-6 black Pepper
1 small piece of ginger
Salt to taste


Method:


Step 1: Wash and cut the spinach.
Step 2: Cut small pieces of gooseberry.
Step 3: Cut the carrot and remove the middle white part of it.
Step 4: Mix all this ingredients in to big mixer jar and add honey, black pepper and salt .
Step 5: Grind very well.
Step 6: Drain this juice into another bowl with big hole drainer so that some of crush fiber also drain with it.
Step 7: Shake very well and pour into serving glass. If you are like than also add ice pieces.
Step 8: Drink it within 15 minutes is good for health if you put into freeze than its orginal taste is change after 1 hour.
Kobi Marcha no Sambharo / Side dish of Cabbage and green chilli
Ingredients:
50gm Cabbage

4-5 long green chillis
1-tbsp mustard seeds
1-tbsp oil
1\4-tbsp turmeric powder
Salt to taste
Method:
Step 1: Cut Cabbage and green chillies in to long thin pieces.
Step 2: Heat the oil in a pan and add mustard seeds when they begin to pop then add long cut chillies.
Step 3: Cook for a few minutes so chillies become soft.
Step 4: After that add chopped cabbage in it.
Step 5: Cover the pan and cook for 2-3 minutes.
Step 6: Add turmeric powder and salt to taste.
Step 7: Serve as side dish with curry and Roti.
Masoor dal with Turia (Rigid Gourd or Ridge-gourd)
Ingredients:
150gm turia(Rigid Gourd)
1\2-cup masoor dal (Red Lentils)
3 cups water for cook the dal
1-tbsp red chilli powder
1\2 tbsp turmeric powder
1-tbsp
SMIP masala

1 tbsp lemon juice
Salt to taste
Coriander leaves for garnish.
For temper:
2-tbsp oil
1\2 tbsp mustard seeds
1\2 tbsp cumin seeds
1\4 tbsp asafoetida
6-7 curry leaves
Method:
Step 1: Wash the dal in a few changes of water.
Step 2: Soak in water for 15 minutes. Add 3- cup water and cook up to 3 whistles in cooker.
Step 3: Let it be cool for 5 minutes and after that mix with hand blender.
Step 4: Peel the turia and cut into small pieces.
Step 5: Heat the oil in a frying pan add the mustard seed and cumin seeds and asafoetida in it.
Step 6: When all seed s are pop up then add curry leaves in it. Add chopped turia in it.
Step 7: Cook for 3 minutes when they become soft then add red chilli powder, turmeric powder and salt to taste.
Step 8: Mix well and cook another 5 minutes.
Step 9: Pour the masoor dal and stirring.
Step 10: Cook dal for 5 minutes more and add SIMP masala and lemon juice lastely.
Step 11: Turn off the flame and garnish with coriander leaves.
Serve hot with bolied rice and Roti (Chapatis).